While a trip to Russia sounds like the standard way to honor and recognize the centenary of the Russian Revolution, as an art lover, I would like to go to London. Currently at the Royal Academy of Arts there is an exhibit on called 'Revolution: Russian 1917- 1932.' This is the 15 year period when Russia was creating art that captured the optimism and the harshness of revolution and the aftermath. Artist giants included are Kazimir Malevich, Vassily Kandinsky, Marc Chagall, Alexander Rodchenko, and Lyubov Popova. However, some lesser known (but equally as important) artists in the exhibition are Isaak Brodsky, Boris Mikhailovich Kustodiev, Andrey Golubev, and Kuzma Petrov-Vodkin. This show also brings to light how all artistic forms became the manifest of revolution; photography, literature, sculpture, film making, propaganda, and graphic design.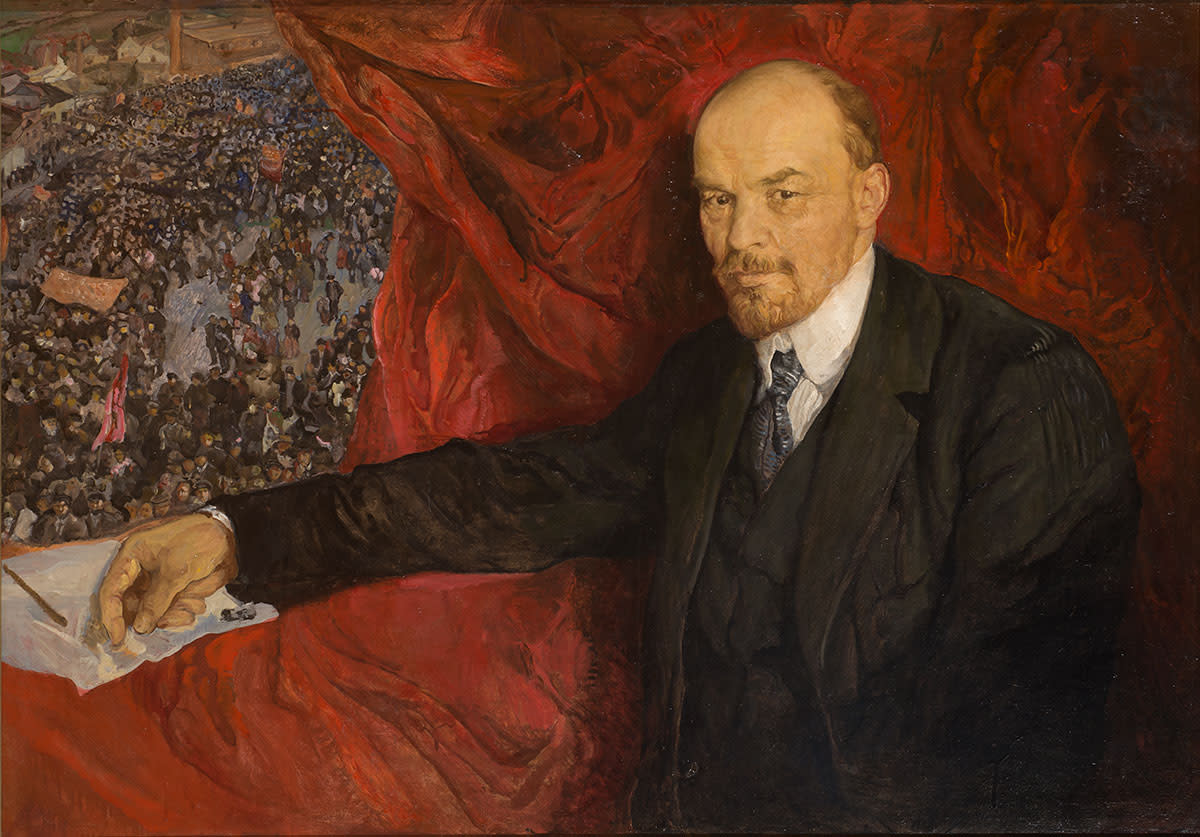 Isaak Brodsky,V.I.Lenin and Manifestation, 1919.
      However, in 1932, Stalin's oppression shut it all down. Socialist Realism became the only acceptable art form meant to serve the communist party line. Thus art had to be optimistic, realistic, and heroic, revealing what the future could hold. Essentially, propaganda to keep the masses loyal to the Soviet and Communist cause.
     In addition to this exhibit, Martin Sixsmith wrote an article for the Royal Academy which acts as an art history review of this 15 year time period. I highly recommend reading it, if like me you are unable to see the exhibit. In short, he shows you why (in more detail than the above paragraph) Kazimir Malevich went from: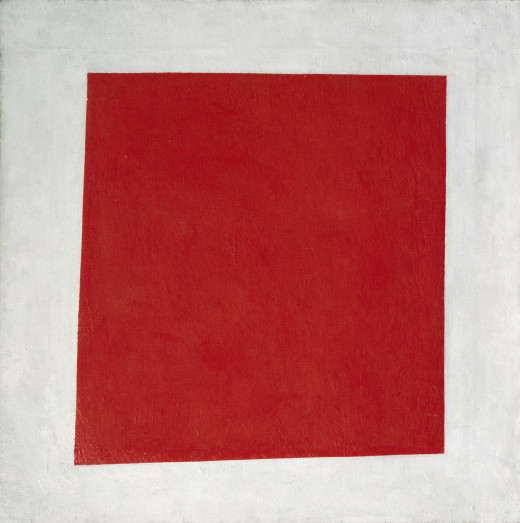 Kazimir Malevich, Red Square, 1915,  to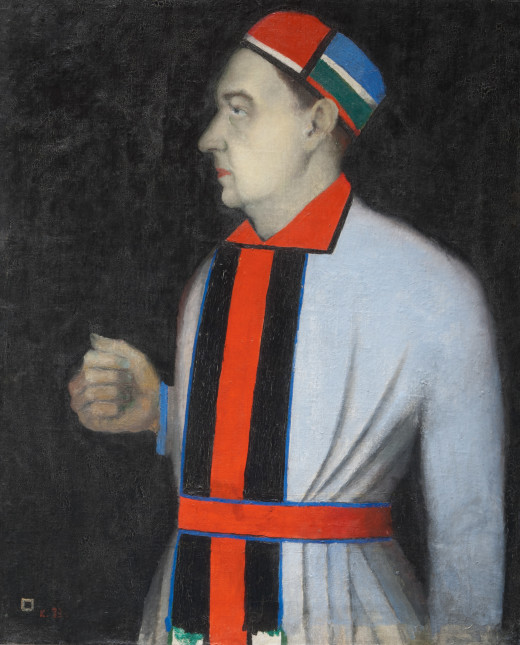 Kazimir Malevich,Portrait of Nikolai Punin, 1933.
     Side note- I have been fortunate enough to see the Black Square in the Tretyakov Gallery in Moscow, and White on White (White Square) in the Museum of Modern Art in New York. Alas, by the time I got to Saint Petersburg, ready to see the Red Square in the State Russian Museum and complete some kind of art history trifecta, it was already on its way to London. So, I would REALLY love to see this show.
      At any rate, how does this connect to a 20th century Russian Realism blog? I will continue the story of Russian art briefly, where Martin Sixsmith left off.
         As we can see, realism fell from fashion in favor of something edgy and new to match the initial zeitgeist of the revolution. Representational Realism was out and avant-garde abstraction was in. During the anti bourgeoisie and tradition years, many of the Realists painters left for the countryside or painted in seclusion, as the Bolsheviks seized their schools. However, once Stalin and the Communist regime mandated Socialist Realism many of the avant-garde artists fell out of love with the revolution and consequentially, either fled or joined or died in the gulag. Stalin then saw the need for high culture to keep on par with the West, therefore, painters had to be educated. The Surikov Institute in Moscow became one of the greatest schools for fine and traditional art. So much so, that when the Nazis invaded Russia in 1941, artists and student were sent to safety in Samarkand, Uzbekistan.
 Yuri Kugach, Samarkand, 1942
        While many artists did turn to and accept Socialist Realism, there were those traditional artists who rejected it, similar to the avant-garde artists. The Russian Realists did not want to be tools for propaganda but still wanted to paint in the realism cannon. They consistently produced work under dismal circumstances creating art that is representational and transcendentally beautiful due to their high technical expertise. Their work shows an organic pride for Russia as their subject matter tends to be the beautiful country side, old towns, and traditional Russian life. Socialist Realism is often too heavy-handed in the joys of Communism and Soviet life. What I believe it boils down to were those who were prideful of Russia versus the Soviet Union.
 M. Sokolov, 1958, A Mill on the River Ozerkye
     What I hope to show is that while the Constructionists, Futurists, and Supremacists dominated during the revolution years, they were not alone in countering Stalin after 1932. Russian realism presents its own rebuttal to Socialist Realism. But for 2017, it is important that we appreciate the efforts of those revolutionaries who were so daring and yet (initially) so welcomed in their extreme abstraction.